Building Brighter Futures Fund (BBFF) provides 16-21 years olds with the practical employability training to gain their CSCS Green Labourers card, SQA Health and Safety in a Construction Environment, SQA Employability Award, SQA Core Skills, practical experience in a wood workshop plus CV building and interview practice.
In 2019, Frazer completed the BBFF programme at our Move On Wood Recycling social enterprise. Since then, armed with his new experience and skills, he's been able to take steps into full-time employment as a joiner! He recently reached out to ask if we could support him to update his CSCS card, as well as to share some feedback on how he found the course.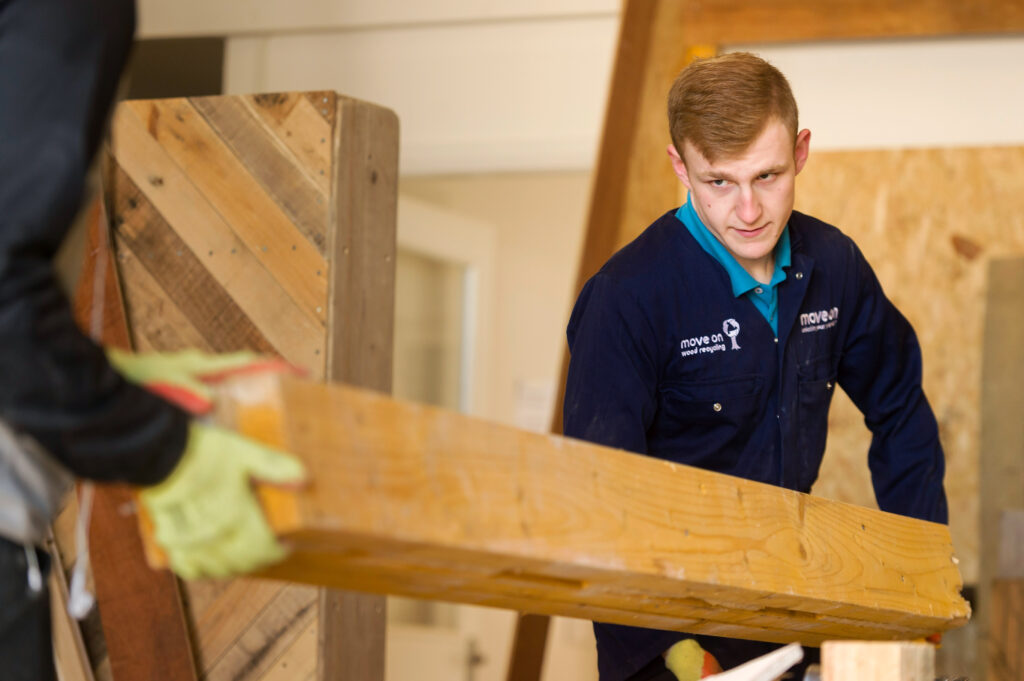 Next steps after gaining practical employability training
After completing the BBFF programme, Frazer initially worked for an agency as a labourer. He then found a company he really enjoyed working with, where he gained his first-full time position as a joiner.
Not long after this COVID-19 hit. Despite the turmoil, Frazer was able to continue working through the pandemic.
Looking to the future, Frazer hopes to work on more construction sites, so updating his CSCS card was an essential next step.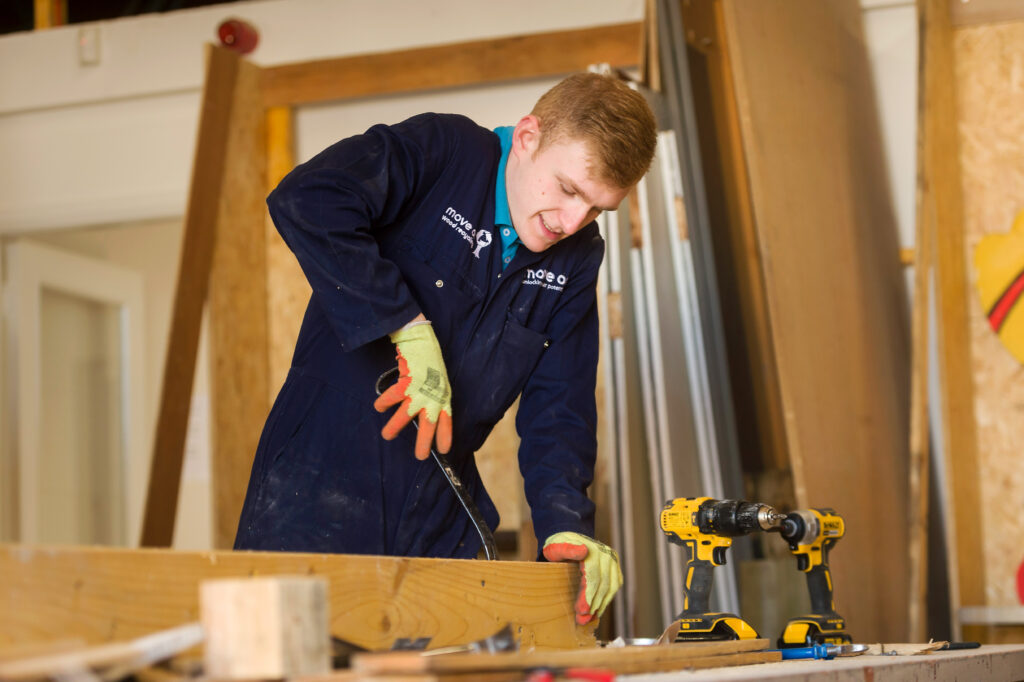 Looking back at his time on the course
Recalling his time on the BBFF programme, Frazer mentions the financial support the fund provides was a "massive incentive" for him to attend. He says "Not having to pay for it meant there was no risk of me being out of pocket if I couldn't find work."
The process of achieving a CSCS card can be complicated, so Frazer also valued the staff from Move On "helping each step of the way." He says, "I wouldn't even know where to start getting the other qualification [SQA Health and Safety in a Construction Environment] independently!"
As well as the practical employability training, Frazer found the qualifications offered through BBFF were key to securing a job. He says "I used to do lots of employability courses with training allowances, but I did this course as the qualifications were worth more than the money."
"BBFF was the course that got me into work – suddenly I had something that could actually get me a job. I'd applied for lots of work in the past but not got anywhere. This was the first time I was able to get a job – basically it's handing someone the key to employment."
While on the programme with Move On, Frazer gained several SQA qualifications along with being awarded his CSCS card. He also benefitted from several CV building support sessions with our team.
Frazer is looking to take the next step in his career, so he asked us if we can support him through the process to achieve his CSCS Blue card. In the ethos of Move On, of course we couldn't say no!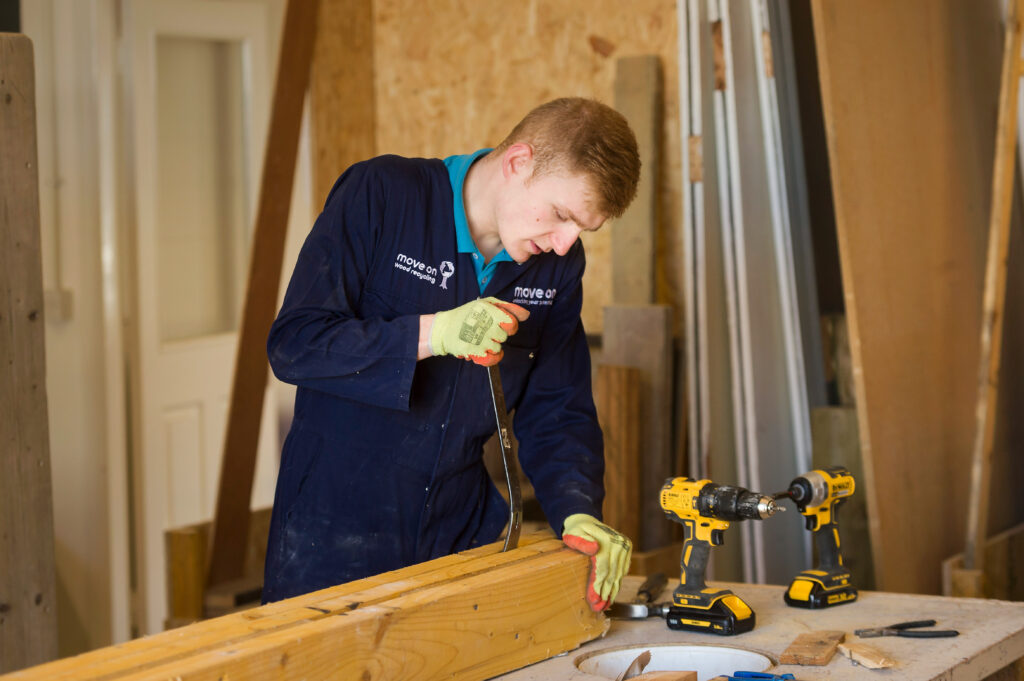 As a closing comment after catching up, Frazer had one last thing to say:
"The course was brilliant… It's like none of the other courses I've taken."